Sounds of Autumn Free Concert Series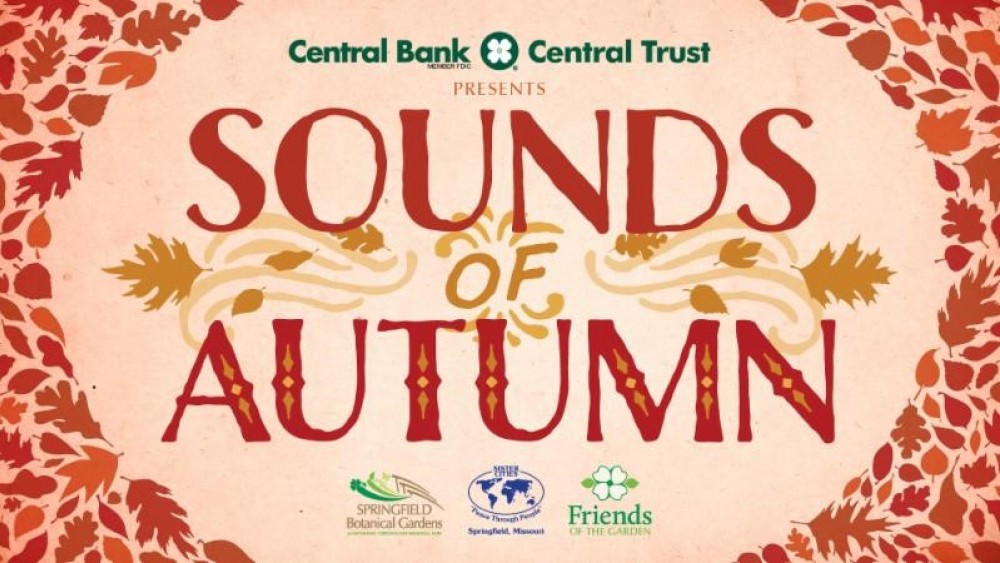 | | |
| --- | --- |
| Date | October 7, 2018 - October 28, 2018 |
| Time | 2-3pm |
| Location | Springfield Botanical Center, 2400 S. Scenic Ave. |
| Cost | Free! |
Sundays in October, at Peace through People Pavilion, Springfield Botanical Center
Presented by Central Bank & Central Trust
Sounds of Autumn features a variety of local performers and offers community members a new way to enjoy the extraordinary Springfield Botanical Gardens inside Nathanael Greene Park. Attendees are asked to bring their own lawn chairs and/or blankets for seating. In the case of inclement weather, the concerts will move inside the Springfield-Greene County Botanical Center.
Molly Healey | Sunday, October 7 at 2pm
Molly is a violinist/fiddle player, cellist, and singer-songwriter. Her solo work features a looping effects pedal that allows her to record herself and play multiple lines at one time.
Casey and the Atta Boys | Sunday, October 14 at 2pm
Casey and the Atta Boys is a bluegrass band featuring Casey Freeland on the bass, Kelly Freeland on the guitar, Andrew Morton on the fiddle, and Justin George on the banjo.
Shaun Munday | Sunday, October 21 at 2pm
Shaun blends soul-drenched vocals with show-stopping bass guitar technique. He captures audiences with a full band sound and plays the bass better than most people play a guitar.
Dallas Jones | Sunday, October 28 at 2pm
Dallas is a folk rock singer-songwriter born and raised in the Ozarks. He has eight studio albums and more than 300 original songs to his credit.