A Family Legacy of Greenway Support
Category Spotlight On | Posted on July 6, 2016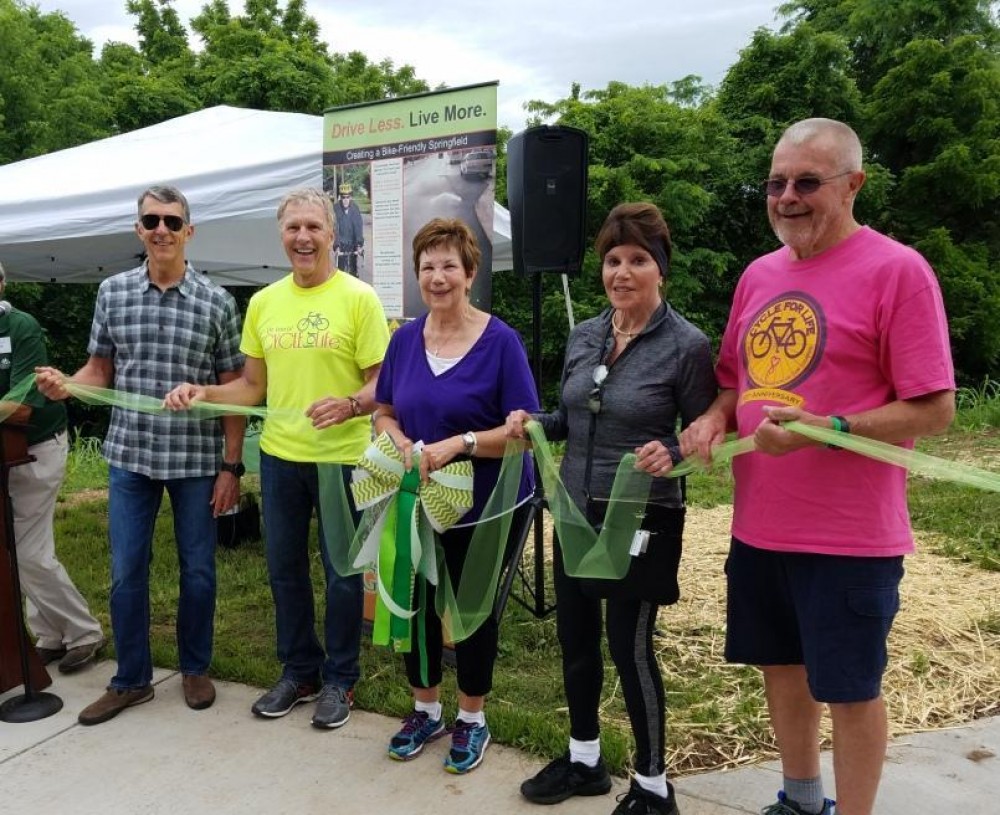 We cannot thank the O'Reilly and Wooten Families enough for their support of Ozark Greenways' mission since we began our work in 1991! 

On National Trails Day, June 4, 2016, we held a "ribbon-connecting" at the new trailhead connecting South Creek and Wilson's Creek greenways, called Tal's Trailhead. This trailhead was made possible by a $100,000 gift in memory of C. Tal Wooten, Jr., from the generous O'Reilly and Wooten Families to honor Tal's longtime support of developing Springfield's public greenway trail network. We thank them for their vision and enthusiasm for community-wide access to bicycling, walking, running and active transportation routes - free for all to use!

Pictured left to right: David O'Reilly, Larry O'Reilly, Rosalie O'Reilly Wooten, and Mary Beth and Charlie O'Reilly.
---