African American Heritage Trail Forming in Springfield
Category News, Projects | Posted on October 18, 2018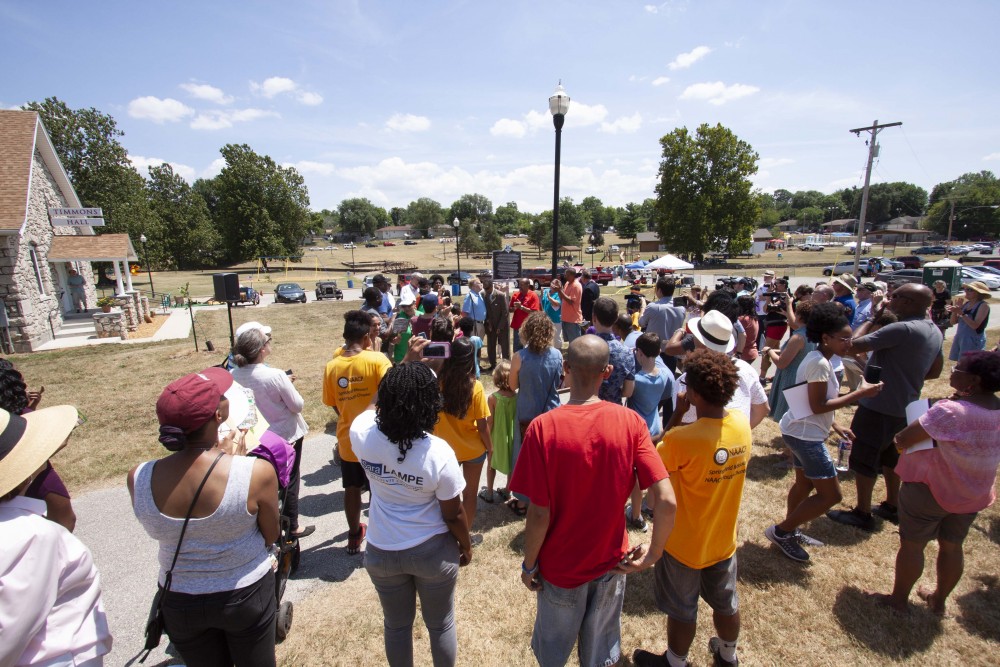 African American Heritage Trail is Forming in Springfield

A partnership has been formed to create an African American Heritage Trail throughout the Midtown and Downtown neighborhoods, with signage highlighting 20 different historic points of interest! The first marker was designated during the annual Park Day Reunion at Silver Springs Park in August.

The trail's organizers include business owner Lyle Foster, MSU Chief Diversity Officer Wes Pratt; MSU Sociology professor Tim Knapp, NAACP Springfield President Cheryl Clay, and Springfield Director of Public Information & Civic Engagement Cora Scott.

The group is designating 20 sites that follow along Jordan Creek Greenway and The Link with historical markers in partnership with the City of Springfield, Springfield-Greene County Park Board, Ozark Greenways, Missouri State and Drury universities. 

The trail will interpret important sites such as the Sherman Avenue Corridor, the former Lincoln High School (Springfield's black high school before integration, now part of OTC), Jones Alley Business District and historic black churches: Washington Avenue Baptist Church, Benton Avenue AME Church, Pitts Chapel United Methodist, Gibson Chapel Presbyterian Church, and Timmons Temple (now called Timmons Hall in Silver Springs Park).

There are a variety of stories to be told - of faith, friendship, perseverance, music, and community - that will help us move forward together.
---