Congrats to the Law Office of Timothy R. Brown
Category News, Spotlight On | Posted on April 19, 2017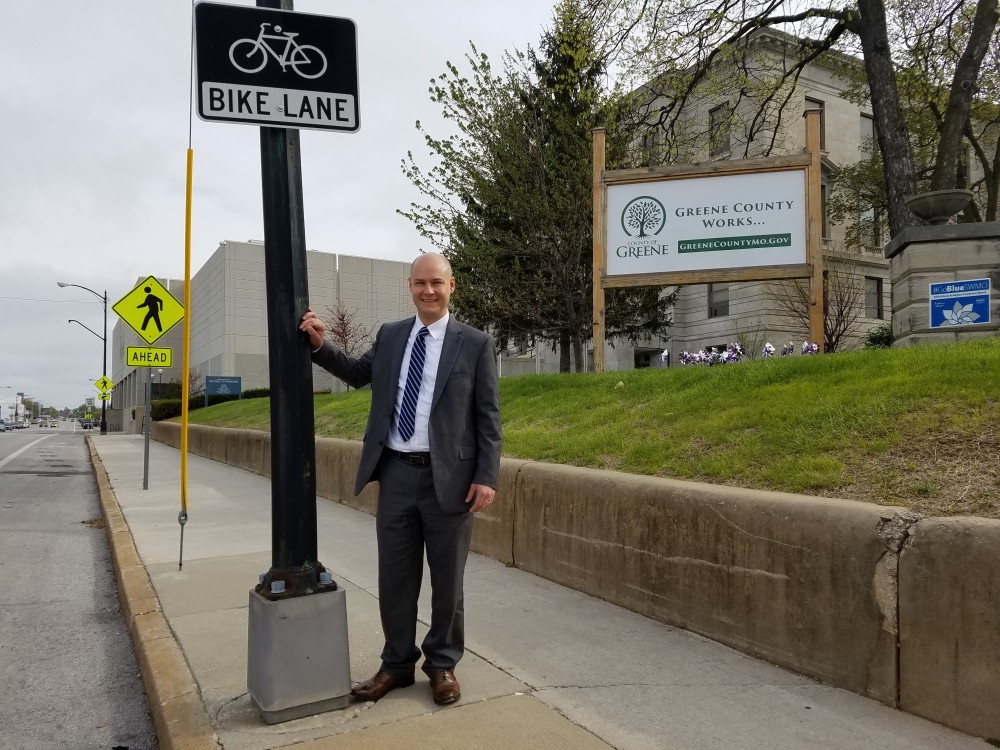 Congrats to our Newest Bicycle Friendly Business: Law Office of Timothy R. Brown
Our Let's Go Smart active transportation committee is pleased to announce their newest Bicycle Friendly Business (BFB)—Law Office of Timothy R. Brown! Attorney Tim Brown is dedicated to supporting a bicycle-friendly Springfield. He encourages his staff bike to work, especially during Bike to Work Week. It helps that their office is located on a bike route network! They also display a map of Springfield's bike routes in their office's lobby and support Ozark Greenways.

Tim was born and raised in Missouri near Columbia. He moved to Springfield in 2008, to begin working as an assistant prosecuting attorney at the Greene County Prosecutor's Office. He opened his own law office in 2012. Tim and his wife enjoy biking together and enjoying the outdoors.

OG's Bicycle Friendly Business program started as a way to draw attention to local businesses who encourage bicycling; to strengthen the overall goal to create a more bicycle-friendly Springfield; and to stimulate economic resources.

To become a BFB, a business must apply or be nominated with our BFB Application. The committee looks for a variety of reasons to choose a BFB. Does the business allow secure parking for customers traveling by bike, or even allow bikes indoors? Do they encourage employees to bike to work? Are they an OG event sponsor? How do they support local greenway and bike route development?
---