Director Terry Whaley is Retiring!
Category News | Posted on October 24, 2017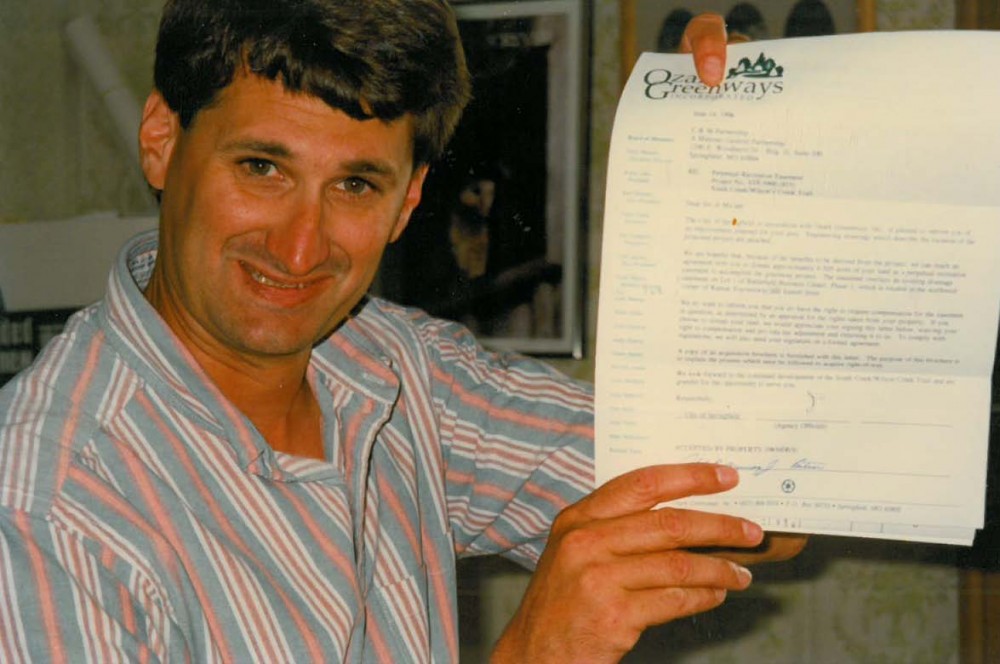 Director Terry Whaley is Retiring on November 1, 2017!
Mary Kromrey to Become New Director
The years have flown by with Terry Whaley at the helm of Ozark Greenways the past 22 years, and the winds of change are blowing. We can hardly believe the time has come - Terry will retire November 1, in order to enjoy the next chapter life holds for him. There have been so many accomplishments in the past two decades, too many to count, and Springfield is so grateful. Wave when you see him spin past on his bike! Thank you for your years of great work, T!

We're excited to announce that Mary Kromrey will become the next OG director! Mary joined our staff in 2016, and she is ready to carry on our vision for trail expansion throughout Greene County.
Ozark Greenways has had a lot of success because of the hard work and dedication of our Executive Director, Terry Whaley, since 1995. Although he's retiring, we'll still see him on the trails - but without a chainsaw. Terry will pass the trail torch to Mary Kromrey (pictured lower right), who is raring to extend greenways throughout Greene County and beyond. The future looks bright.

Pictured: Terry holding a trail easement for South Creek Greenway in 1996
---