Economic Vitality: Big BAM Ride Will Stop in Willard!
Category Events, News | Posted on April 23, 2018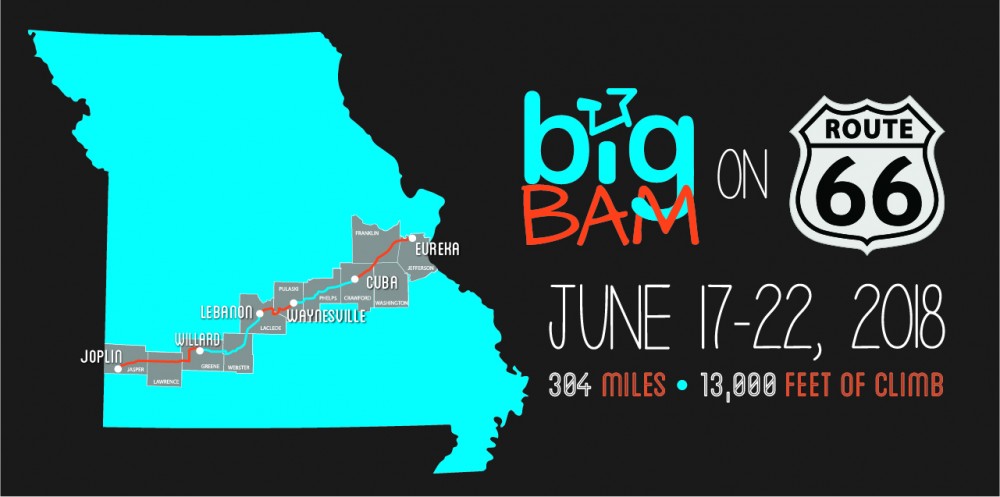 Missouri Life Magazine is hosting its annual Bicycle Across Missouri (BAM), a five-day 304-mile statewide bike tour along portions of Route 66, and they will be coming through Greene County and arriving in Willard on Monday, June 18!

Over 800 cyclists will arrive in Willard for their first night and Willard Chamber of Commerce is throwing a party from 5-9pm, at Jackson Street City Park, 222 W. Jackson Street, Willard, which is just north of the Willard Trailhead. There will be bands, food, beer, and crafts vendors, and everyone's invited to join the fun.

Speaking of fun... Willard is taking it up a notch and going for a World Record for the "World's Longest Bike Train" along the Frisco Highline Trail! Guiness Book officials will on hand, and bikes begin lining up at 5pm! Plan to join us.

For details and to register, go to ​bigbamride.com.
---