Galloway Trail Now Open at 60/65
Category News | Posted on November 7, 2017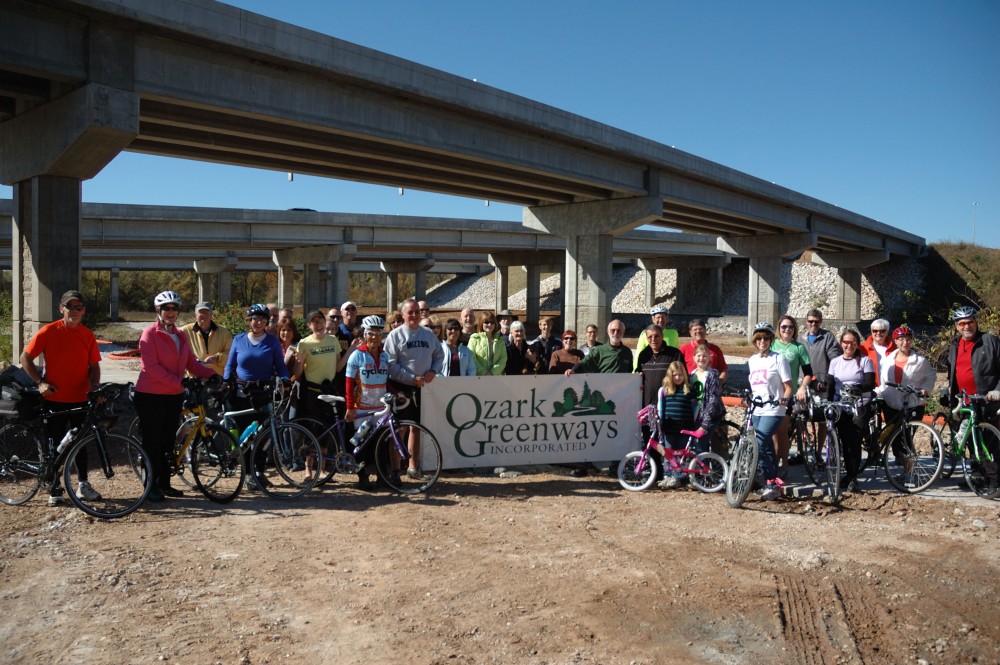 It's been two long years of waiting, but the time is finally here - Galloway Creek Greenway is open again underneath the 60/65 highway interchange!

MoDOT has concluded its highway construction project and this key trail connection has been reopened for cyclists, walkers and runners to travel under this major thoroughfare in Springfield.

What's the best way to express YOUR joy over the trail reopening? Make sure your membership is current with Ozark Greenways!
---