Greenway Member Spotlight: Spencer Weller
Category Spotlight On | Posted on January 30, 2017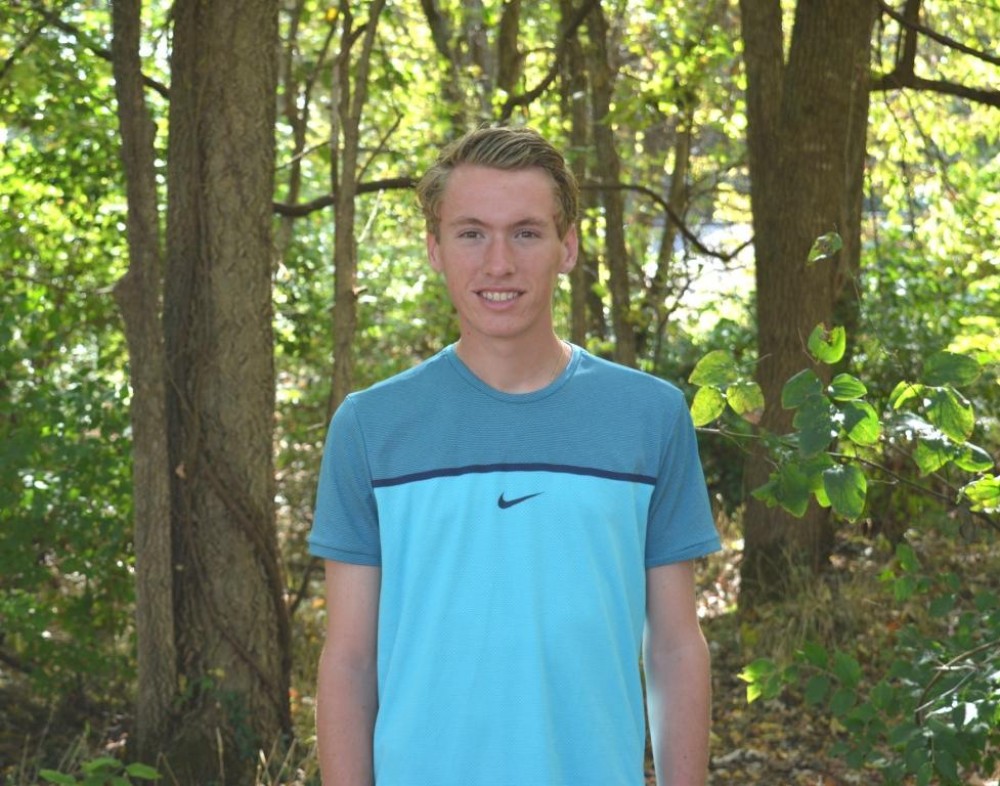 Way Back in 2001
On the tail end of our 25th anniversary we're still reminiscing a little. It's hard not to when looking through old photos, seeing the children and grandchildren of our members grow up and head into their adult lives. It's a reminder of how much impact the trails have on multiple generations, and those still to come.
One example of a "greenway kid" is 19-year old Spencer Weller. Spencer was just a toddler in the photo on the left! He's pictured strolling with his family to the much-anticipated "Close the Gap" ribbon-connecting in 2001, on South Creek Greenway west of Nathanael Greene Park. Many Ozark Greenways members remember when the trail ended north of Horton Smith Golf Course.
Fast forward to 2017
Spencer's entire family is dedicated to fitness and healthy living. The Wellers have been Ozark Greenways members for over twenty years. They love using the trails and couldn't imagine raising Spencer otherwise. Spencer's mom, Tammy, even volunteered her accounting skills for 10 years as OG treasurer!

Their active family lifestyle has contributed to Spencer's many successes. Spencer graduated in the top 5% of his high school class and is a freshman at Drury in Accounting. He's a youth tennis mentor at Cooper Sports Complex, and was awarded the Springfield Community Olympic Development Program's 'Athlete of the Year 2016' for tennis—Keep up the good work, Spencer!
---