June 2016: We Connected South and Wilson's Creek Trails!
Category Events | Posted on May 24, 2016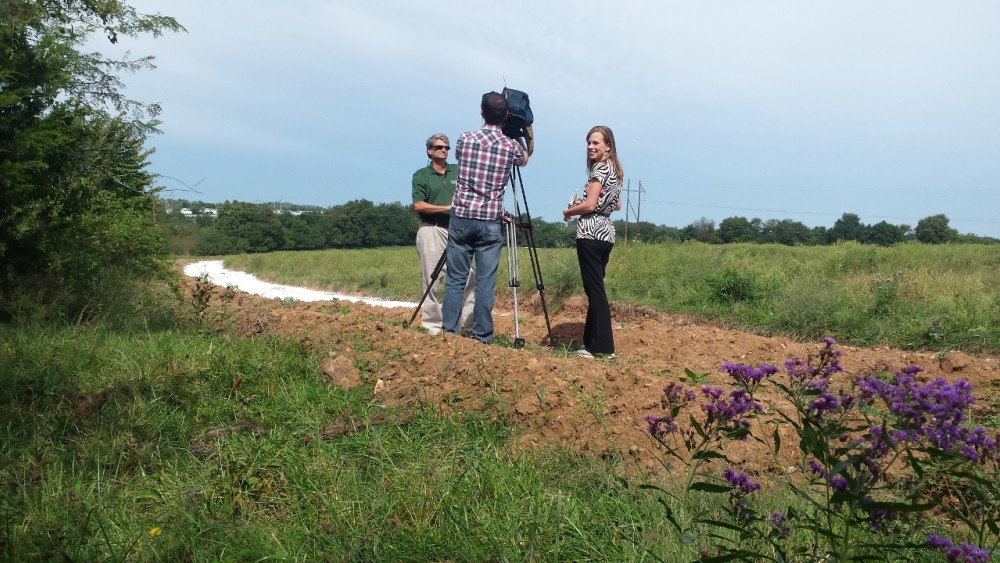 Celebrate 2016 - Ozark Greenways' 25 Year Anniversary by Connecting South & Wilson's Creek Greenways!
Join us Saturday, June 4, 2016 - 10am to Noon
Location: 3351 S. Kauffman Road
Meet us at the new trailhead that now joins South Creek Greenway with Wilson's Creek Greenway! The new trailhead is located 1/4-mile southwest of Battlefield Road and West Bypass/160.
Cost: Free (Membership donations encouraged)
>>> Print & share event invitation & directions <<<
This year, 2016, marks 25 years since Ozark Greenways was created by a group of concerned local citizens who shared a common goal to build a comprehensive greenway trail network throughout Springfield. Back in 1991, it took perseverance and a vision of what could be. We're so grateful to the visionaries who began the movement to provide the benefits that bike-pedestrian infrastructure brings to individuals and communities. We look forward to continued expansion, with your help. If you're not already a member of Ozark Greenways, we encourage you to join through our Donate page.

Join us on Saturday, June 4, 2016, from 10am to Noon, when we'll celebrate with a exciting new connection of South Creek and Wilson's Creek greenway trails --- including a brand new trailhead at the junction! The new trailhead is where we'll be - located 1/4-mile southwest of Battlefield Road and West Bypass/160. If you're able, we invite you to bike, walk or run to the event at the new trailhead from either Nathanael Greene Park Trailhead to the east (3 miles away), or from Wilson Rutledge Farm Park to the west (4 miles away). There will also be vehicle parking at the trailhead. * The temporary on-street Battlefield Road connection will stay in place, as it will still be needed to cross West Bypass.

We will also hold our annual membership meeting during the same event, so come learn more about how you can support expanding Springfield's trails and route network! We'll be making a special announcement at the event about trail expnsion in Springfield at about 10:30am. Come check out the new OG merchandise we'll have on hand that day, including anniversary bike bells for announcing when you pass other trail users, cool stickers and more.

Thank you to the Missouri Foundation for Health and Andy's Frozen Custard for sponsoring this event (Yes, there will be FREE frozen custard and other treats!)
---