Mary Kromrey Joins the OG Staff
Category News | Posted on April 4, 2016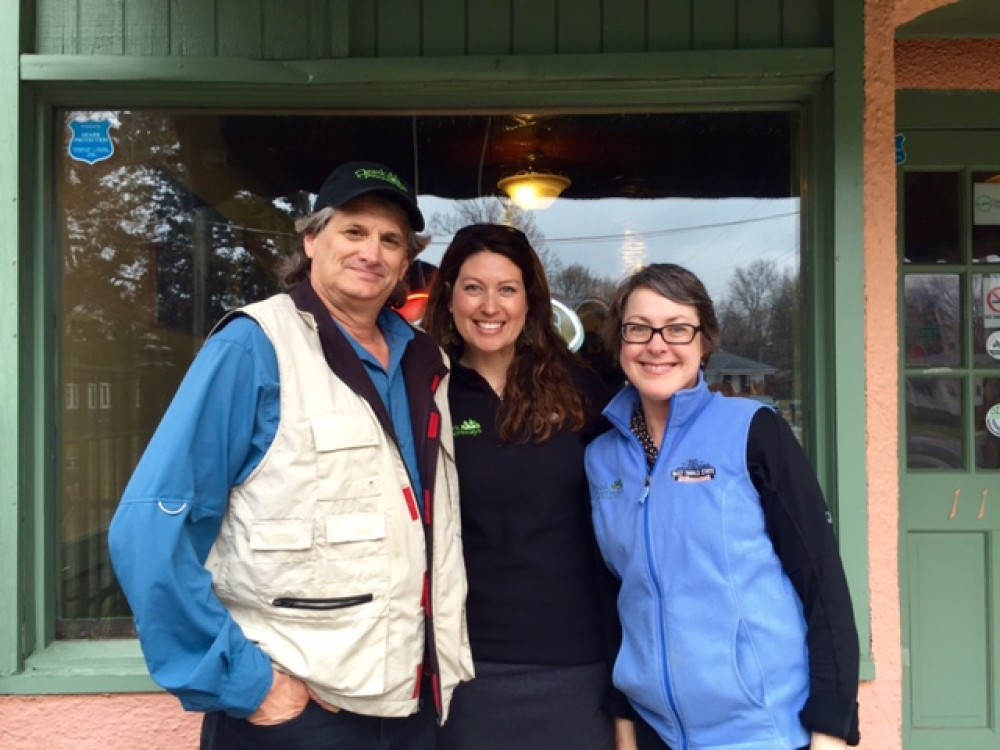 Things have changed at Ozark Greenways headquarters - our staff has increased by 50%!

We're thrilled to welcome Mary Kromrey to our now staff of three. Mary hasn't wasted any time jumping into the fundraising and outreach side of pursuing our mission to make Springfield more bicycle and pedestrian friendly. Pictured above, left to right: Terry Whaley, Executive Director; Mary Kromrey, Development & Civic Engagement Specialist; and Lori Tack, Program Coordinator.

If you follow our posts on Facebook or Instagram, Mary's the magic behind the screen. And if you or someone you know would like to sponsor one of our events... say, like... our fall dinner party on Thursday, September 22... she'd love to talk to you! If you'd like to chat with Mary about any kind of large gift to OG, contact mary@ozarkgreenways.org or call her at (417)864-1941.
---