Montgomery Family Awarded for Multi-generational Support
Category Spotlight On | Posted on April 29, 2016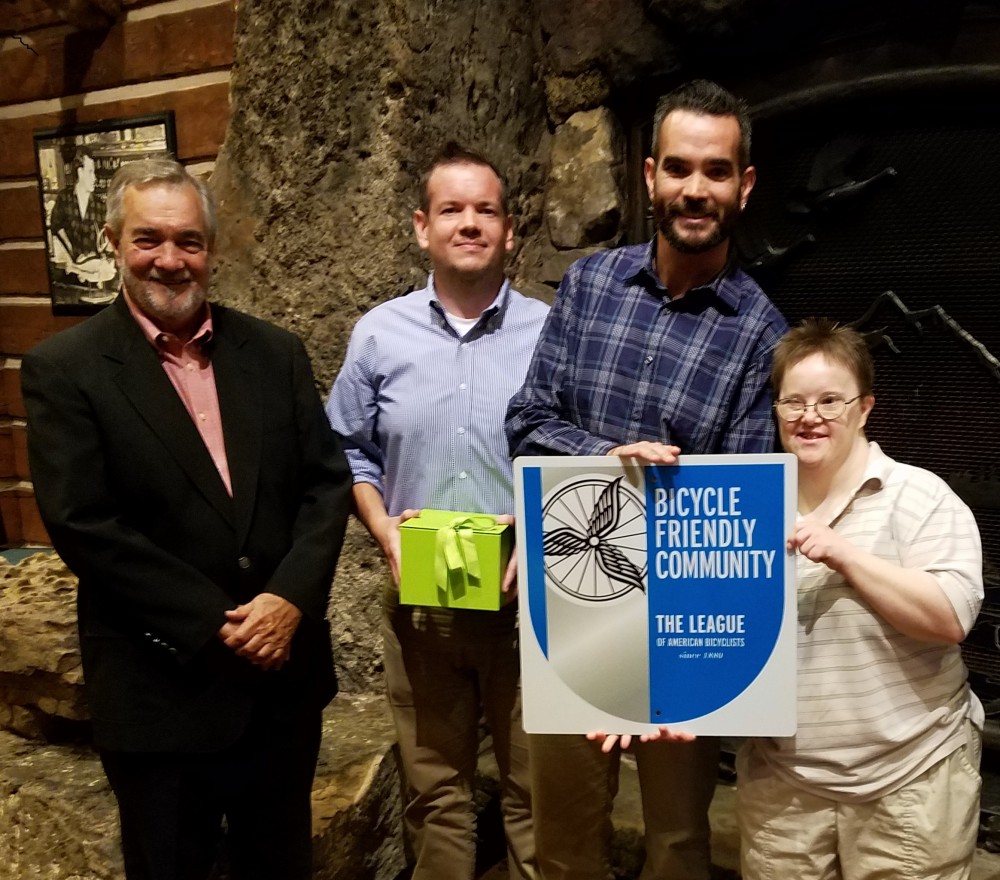 People like YOU help to make Springfield's greenway trails possible!
Ozark Greenways honored a true "Greenway Family" with our Choose Environmental Excellence award on April 29 - the Montgomery family and their business, G & P Truck Line - for their multi-generational dedication and service to developing Springfield's greenway trail network over the last twenty years! The Montgomery's are all avid trail users, lead by patriarch, Monty Montgomery, with sons Gabe and John, daughter Morgan, and many extended family members. Their family shares an extraordinary dedication to the causes they love and we're so grateful they believe in OG.
Monty served as president of the OG board of directors in 2006, and three board terms. Son, John, served as president in 2013, and continues to serve as Member-at-large officer. Gabe, John, Morgan and Monty have volunteered countless weekends to help OG over the last two decades. They were creators of the Ozark Greenways ADventure Race for 15 years, and just a few years ago, John created the wilsdly popular Dogwood Canyon trail running event as part of the Bass Pro Outdoor Fitness Festival to raise money for the work of OG.
The Montgomery family represents the generational impact out trails have on families in our community. "Trails for Generations" is the legacy they personify. We hope they're very proud to know their efforts aer benefiting generations today as well as generations to come. Thank you.
---