South Creek Restoration Project is Completed!
Category Projects | Posted on November 1, 2016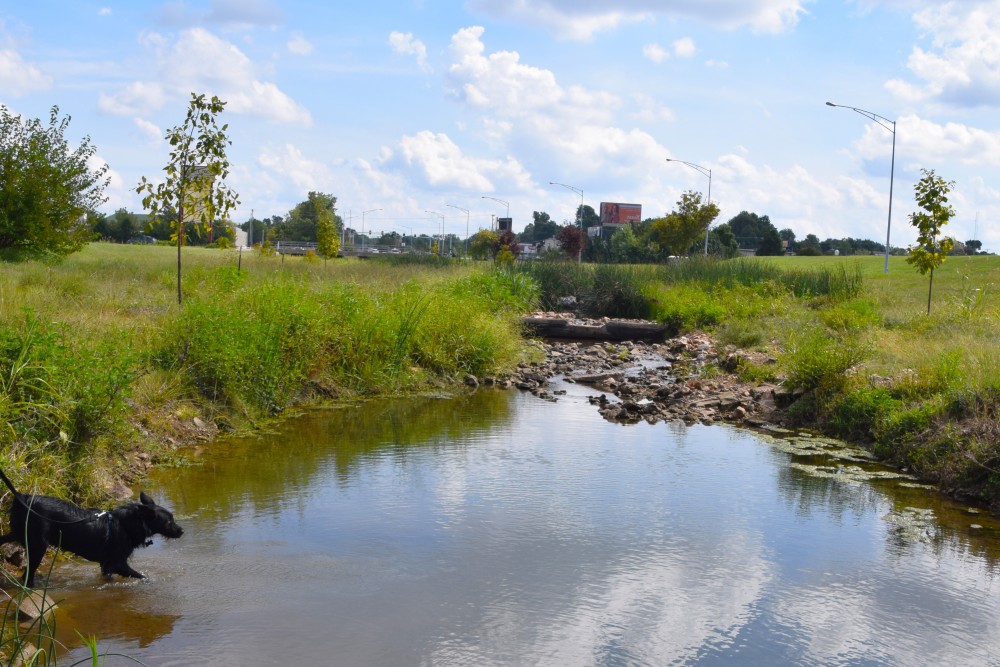 One mile of South Creek in the heart of Springfield has been beautifully restored to its natural state along Sunset Street, between Campbell and Kansas Expressway, by the City of Springfield's Stormwater Services. We've been so proud to be a partner in the local planning movement to restore the concreted and channelized streams in our community at every chance we get.

The goal of this project is to improve the water quality and aquatic life in South Creek and downstream waters, while also making the waterway a more pleasant, natural area for trail users and the community. Construction involved removing the concrete channel (goodbye 1970's engineering!) and restoration of the stream with natural features and native species plants. Urban wildlife is already showing its appreciation by using the creek as the natural habitat it requires. We're excited to watch the corridor grow, see the Monarch butterflies gather, and showcase the importance of creeks in filtering pollution from our water supply.

We can't stress enough the effectiveness of successful public-private partnerships and wise resource sharing in what we do. This effort was made possible by a partnership between the City of Springfield, James River Basin Partnership and Ozark Greenways member donors. This project was funded in part by an EPA grant though the Clean Water Act, and private contributions.

Please consider a pledge to our Trails for Generations fundraising initiative, so we can continue to develop great trail projects in the Springfield community!
---