Spotlight On: Chris Vallely, City Utilities
Category Spotlight On | Posted on January 16, 2018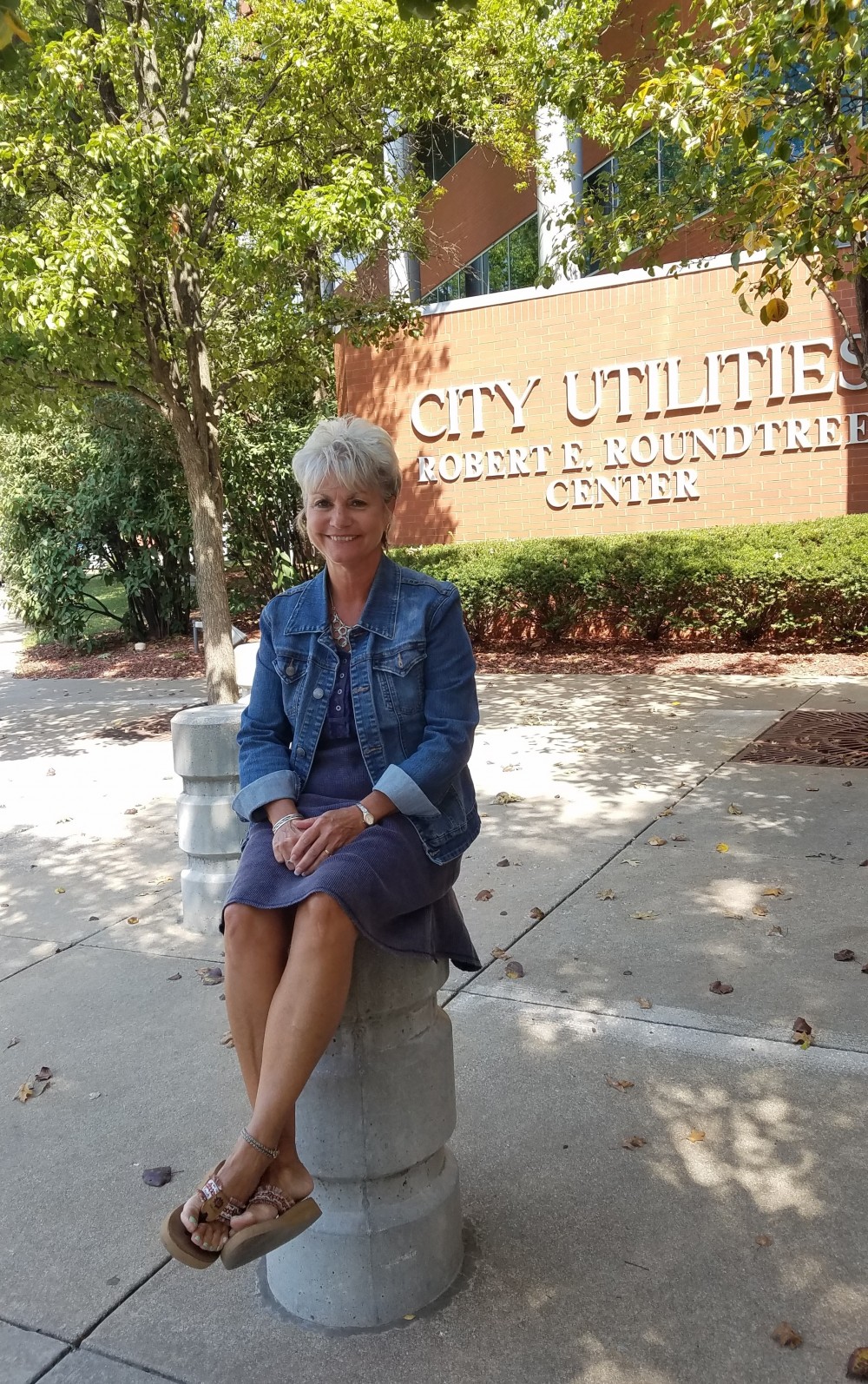 "Keep moving," is Chris Vallely's advice for living.

When you meet the Administrator of Internal Communications for City Utilities, you can tell right away that these are words she truly lives by. We've had the joy of learning this first-hand, since Chris serves as our point person for CU's employee participation in Springfield's annual Bike to Work Week in May. Her unlimited energy combines well with her outgoing caring personality. No wonder she's earned the nickname "mother of the company" since joining CU in 2000. She sees her role that way too — to make sure everyone has what they need.
Until they moved recently, Chris and husband David lived two blocks from South Creek Greenway for over 20 years. She walked the trail every day from their house near FF and Battlefield Road to Nathanael Greene Park, and her neighbors walked it daily too.

Chris moved to Springfield in 1974, from St. Elizabeth, Missouri, where she grew up. There wasn't much to do there, so she would gather friends, pick a destination, and head out walking. Being active and athletic came naturally to her. Competitive softball became her passion at an early age, until adulthood when a finger injury ended her playing. So then? She became a power walker!

In 2006, a friend invited Chris to join her and thousands of others in the Susan G. Komen breast cancer walk in Fort Worth — walking 60 miles in 3 days! She was up for the challenge, and recalls wearing out several pairs of shoes as they trained for hours a day on South Creek Greenway and the Frisco Highline Trail. The greenways have played a vital role in her life. Chris continues to be passionate about walking and walks as often as she can — on her lunch hour, around the office, in evenings, on weekends — with no plans to stop.
---