Spotlight On: Willard Trailhead Mural
Category News, Spotlight On | Posted on July 9, 2018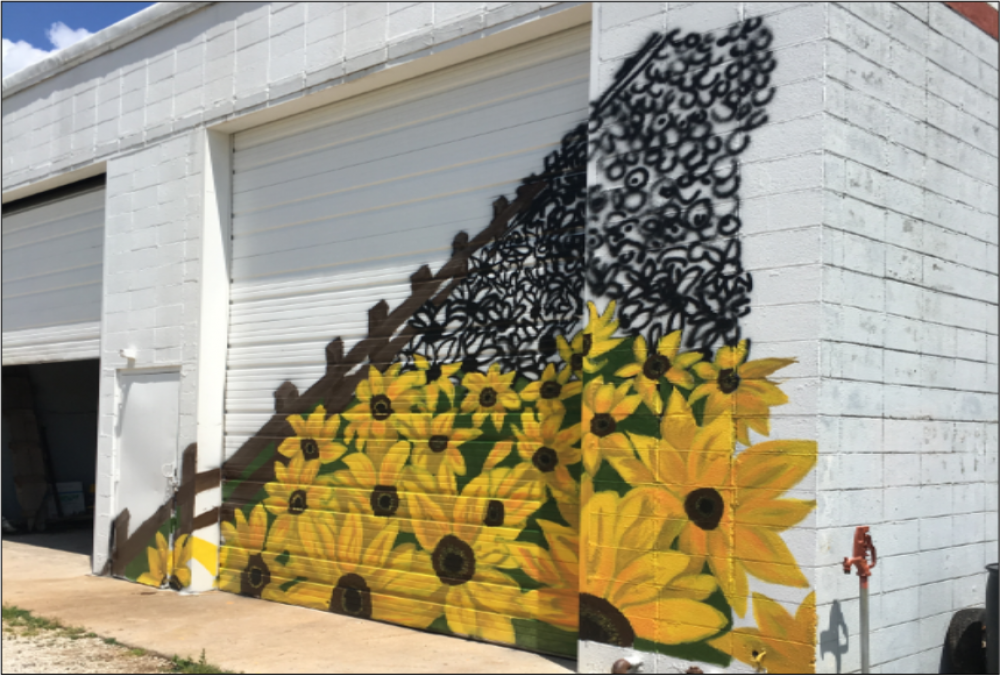 Spotlight On: Willard Trailhead Mural
We hope you've seen the colorful mural (pictured left) taking shape at the Willard Trailhead on the Frisco Highline Trail! The idea came from Willard's City Administrator, Brad Gray's grandmother, Maxine. She has travelled a lot over her life and seen many murals, and she inspired the creation of this one.
The mural began this year 2018, and is being painted by Willard High School students with guidance from art teacher, Carly Anderson. The concept for the mural is being created by the students. The sunflowers are just one part. Over the entire side of the building will be a story about Willard's history and the region's commitment to family, education, and service. The work has been funded by community sponsors so far. They're hoping to incorporate some painting days where anyone from the community can come and be a part of the project too. We'll keep you posted.

The Frisco Highline Trail ties nicely with Willard's community-oriented values. With the recent opening of Frisco Bicycle Rental & Sales, Willard is becoming a destination of its own. The trail is such an asset for residents and visitors in our region and beyond.
---