Staff Pick: Frisco Highline Trail
Category Spotlight On | Posted on April 13, 2017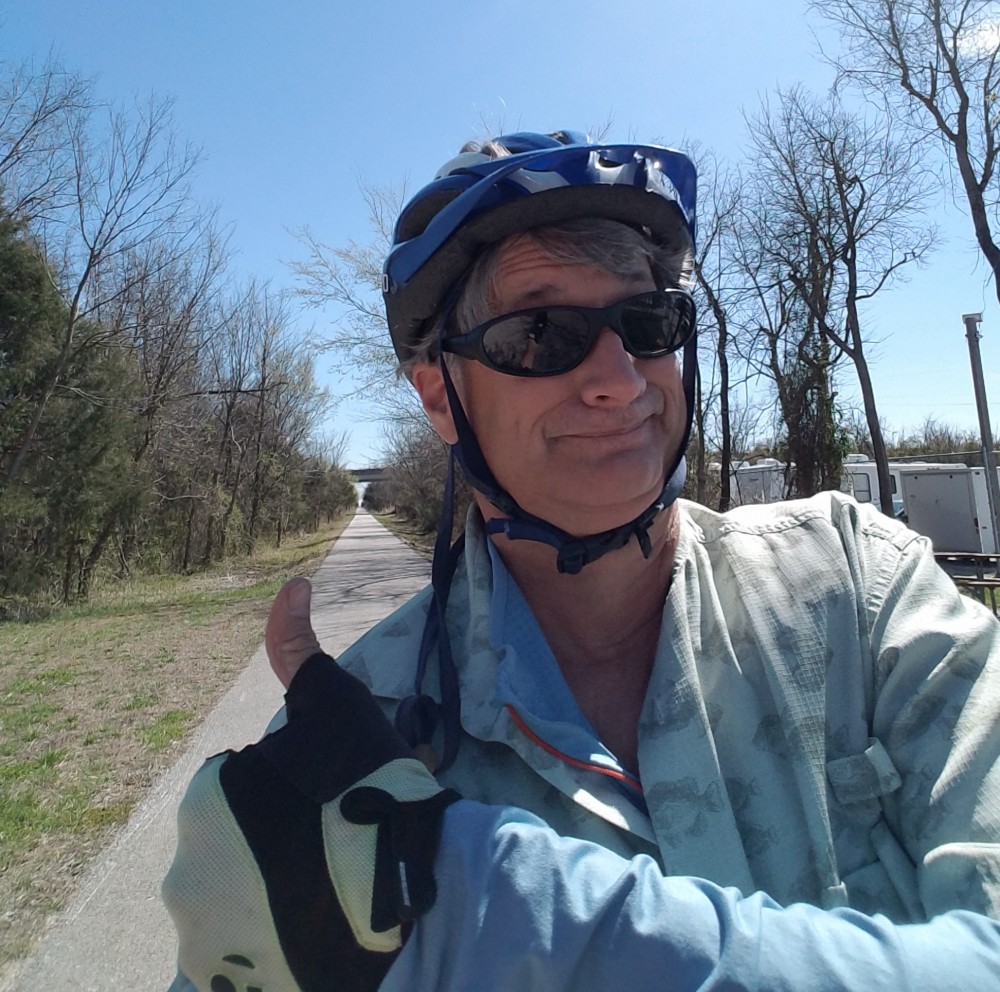 STAFF PICK: Frisco Highline Trail
by Terry Whaley, Ozark Greenways Director

Selecting just one "Staff Pick" from all our trails is not easy. Each trail has its own unique points of interest, special features, development history and personality. What's my favorite trail? It's the one not yet built. Nothing's more exciting than adding to our expanding trail system by starting in on a new corridor!
However, when it comes to which trail is the Queen of the Queen City, I have to pick the
35-mile Frisco Highline Trail (FHT). The FHT is a National Recreation Trail. It's our longest trail and the third longest Rail-Trail in Missouri. Use of this trail grows, as does its use for events like the Boy Scouts' "Run for Scouting" and Ozark Mountain Ridge Runners' "Frisco Railroad Run," attracting runners from 33 states and 3 countries.
During a recent Sunday afternoon while I was on the Willard to Springfield section, I almost felt as if the trail was too crowded. There were walkers, runners, cyclists, families with up to 7 people trekking along together, senior citizens with dogs and grandchildren in tow. Everyone was smiling, having a great time. This is the reward members of Ozark Greenways support with their donations. There's nothing better than seeing your investment in the community pay off with people getting outdoors, being healthy and enjoying themselves! Best spring feature: Flowing creeks Best fall view: Little Sac River Bridge
The FHT is a great trail for beginners, regardless of travel mode—especially the section connecting Springfield and Willard. It's smooth, flat and perfect for kids learning to ride their bicycle, or the ultra-racer with the need for speed and mileage. It's not just a local trail, but also a regional trail, attracting many visitors for weekend adventures.
The trail passes through former railroad towns of Willard, Walnut Grove, Bolivar, and Springfield. With 16 railroad bridges in 2 counties, it's an outdoor resource for our region that's made to be shared with others. The future could hold connection to the KATY Trail and a part of the National Bicycle Route System. If you have not traveled the FHT yet, I encourage you to visit—with any mode you'll have fun!
---