The Future of Springfield's Greenway Network
Category News | Posted on November 10, 2016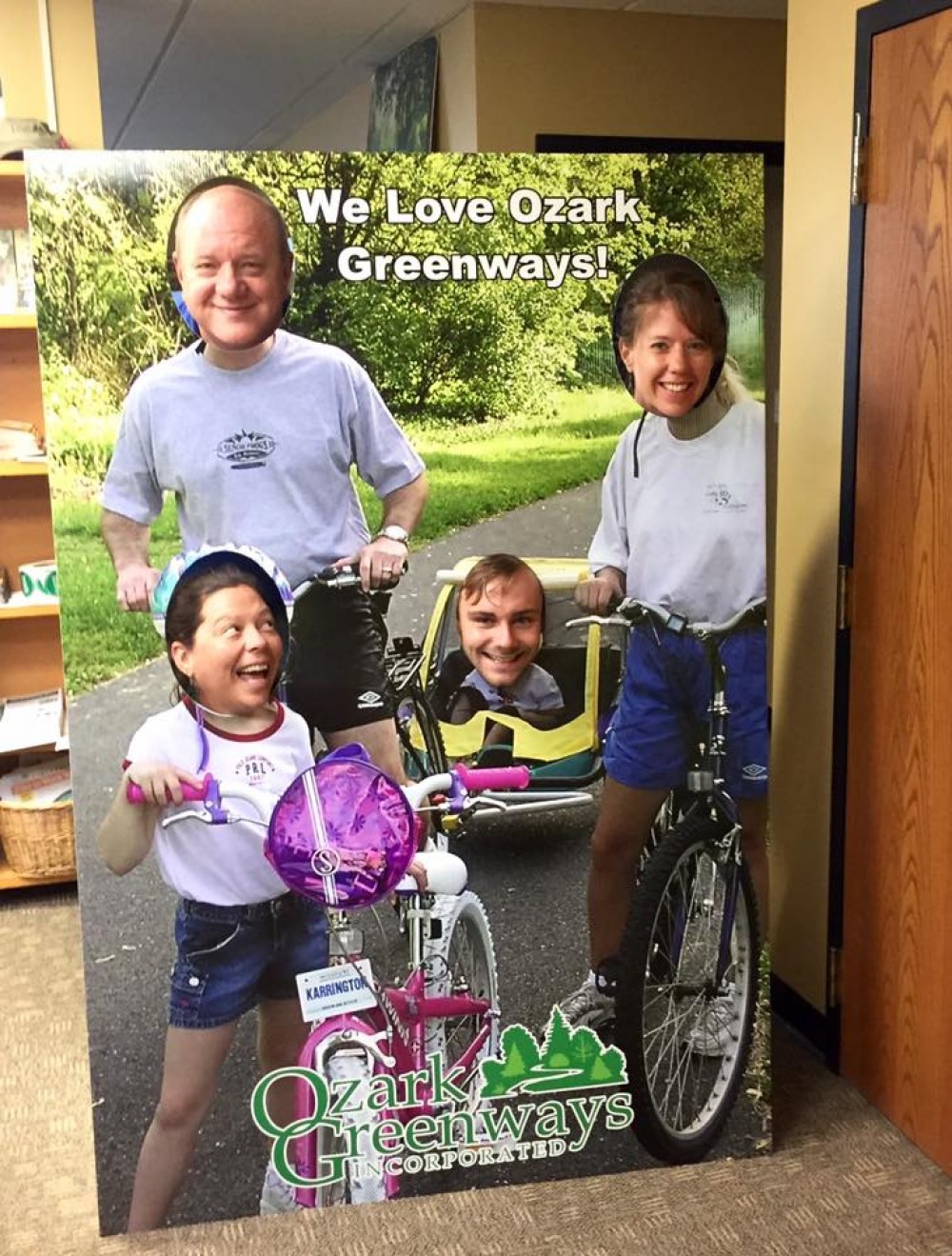 Can you imagine how Springfield's infrastructure will develop and change over the next 25 years? We've been reviewing our priority projects we're excited about our goals for region-wide connectivity for pedestrians and bicyclists of all ages, income levels, abilities, backgrounds and interests. Springfield and the surrounding communities are starting to embrace the greenway concept as a crucial component of planning how our city develops. Hopefully, the next 25 years will bring more support to the effort of creating a comprehensive trail network. The trails benefit individuals and the community as a whole.
We like to say, if we had greenways connecting everyone, we could solve many of the issues that plague our society today, including issues we spend significant resources on without widespread success.

When we started building Springfield's greenways 25 years ago, we knew there were a slew of benefits that would follow automatically. The usual suspects are fun and fitness. Now we're seeing more people using Springfield's trails and on-street bike routes to get to work and other destinations. One of the benefits we hadn't realized would be so significant is the social interaction and relationships the trails foster. It's incredible how our mental health improves when we get out of our cars and meet our neighbors face to face.

The trails host thousands of "regulars" who use "their" trails on a daily or weekly basis. Several couples we know met on one of the trails and fell in love. There are seniors who had very little social interaction until they had access to a nearby greenway. Frequent smiling and eye contact can work wonders, and often initiate a cascade of benefits and enhanced quality of life. If our built environment is balanced within the natural and social environments, it has the power to facilitate major positive changes in people's lives.

Please make a donation toward a very special opportunity to extend Fulbright Spring Greenway further east of Highway 13, and build an incredible Trail of Honor section of James River Greenway across the gorgeous river setting of the Missouri Veterans' Cemetery. These two trail projects will greatly expand greenway access to both north and south parts of Springfield, providing safe access between neighborhoods, schools, businesses and more. 

Invest today in the future of Springfield's greenways by making a donation to our Trails for Generations initiative! 
---