Tom Netzer Honored with Rest Stop on Frisco Highline Trail
Category Spotlight On | Posted on May 9, 2016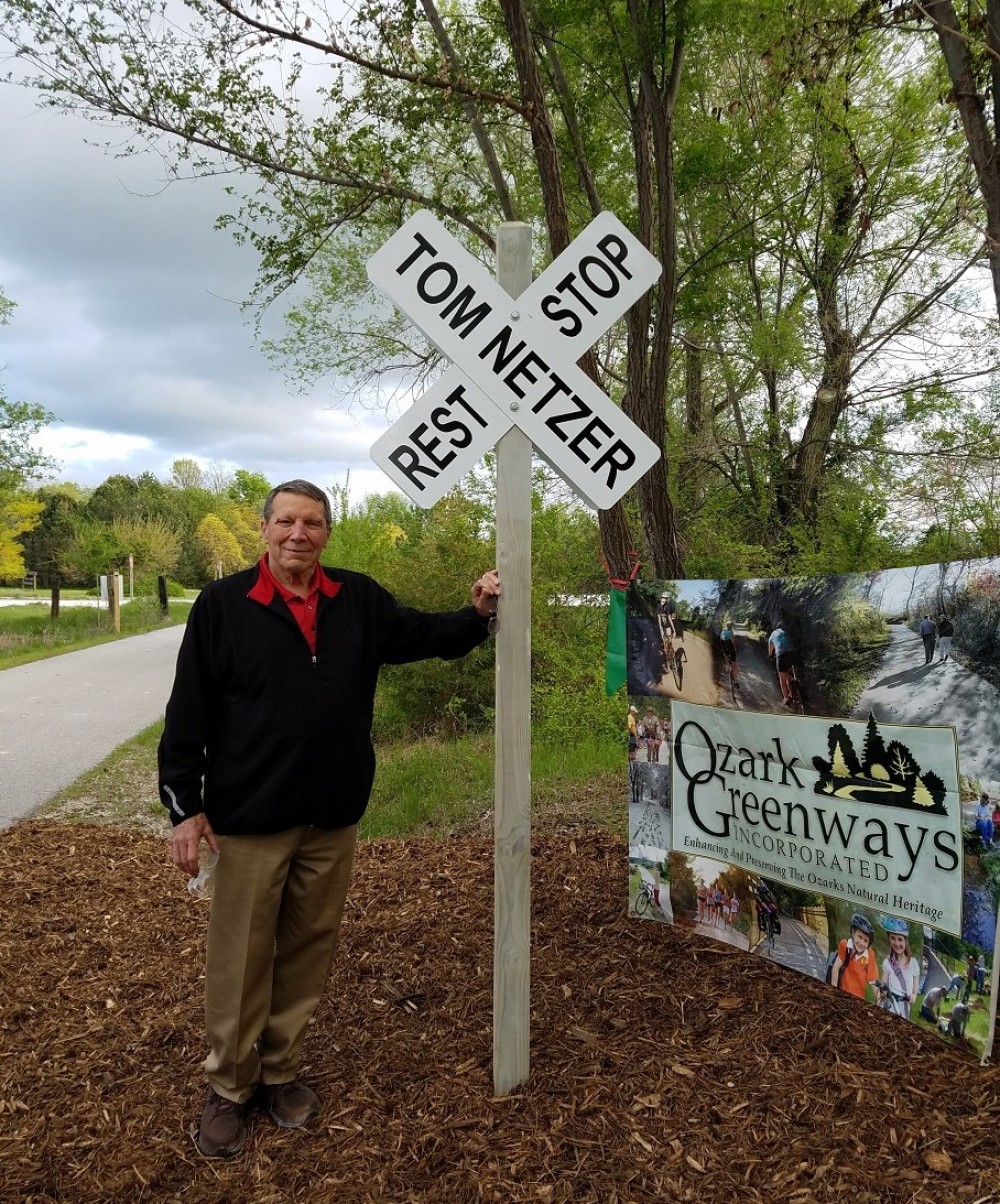 Thank you, Tom, for everything you do and have done to create greenways in the Springfield area!
In 1979, a young civil engineer named Tom Netzer was hired to design and construct a new crushing plant at Conco Companies' Willard quarrt. Tom's innovative approach to engineering drove him to make a difference. By 1981, he had already served as plat manager, chief engineer and quarry superintendant. He served on a variety of boards including the Willard Chamber of Commerce, Missouri Land Reclamation board and was president of the Missouri Limestone Producers Association.

In 1993, Tom joined a group of local citizens looking to acquire the old railroad line that passes in front of the quarry to use as a public trail, and he became the president of the newly formed Ozark Greenways. He and his team at Conco played a key role in securing and developing the Frisco Highline Trail. Their generosity has created a foundation for a trail that now hosts thousands of bicyclists, walkers and runners each week along its 35 iles from Springfield to Bolivar.

Tom retired from Conco in 2008, but continues to serve on the Ozark Greenways Technical Planning Committee and on our Advisory Board. His friendly can-do spirit continues to help expand Springfield's greenway trail network. Our hats are off to you, Tom!
---