Trail Update: Spring 2016
Category Projects | Posted on March 10, 2016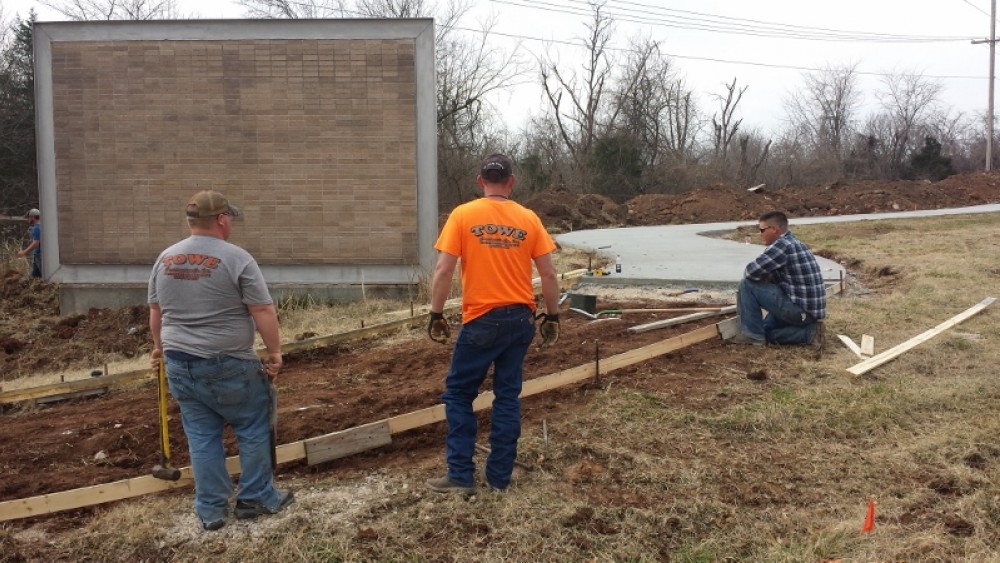 In our Trail Updates, we share the latest developments in our ongoing effort to expand Springfield's greenway trail network throughout all parts of the community. We work from a plan the City adopted in 1996, that identifies over 120 miles of possibilities! Ozark Greenways is a citizen group, called a public-private partnership. Our members help make the trail network a reality by contributing annual dues to match grants and funding that we secure. Will you join the effort by becoming a member too?
South Creek Greenway is Connecting to Wilson's Creek Greenway! *
Mark your calendar and plan to join us as we celebrate Ozark Greenways' 25th anniversary on National Trails Day, Saturday, June 4, 10am-noon, by cutting a ribbon on a new trail section and new trail that will connect these two popular trails. We'll cut a ribbon rain or shine at the new trailhead, located on Kaffman Road, about 1/4-mile southwest of Battlefield Road and West Bypass/160. (Watch for the signs.) We'll also hold our annual meeting at the same time and everyone is invited - members, non-members and soon-to-be members. There will be snacks and exciting information about new trail sections in the works! 
* Temporary Battlefield Road connection will stay in place, as it will still be needed to cross West Bypass
Frisco Highline Trail
Improvements continue as we prepare  to spend the recent $113,000 grant we received from DNR's Recreational Trails Program. We'll keep you posted on the restroom development at the Willard trailhead - very exciting - and the other planned improvements including signage and new mile marker posts. If you'd like to help contribute to the 20% match required for this grant funding, please let us know.
South Dry Sac Greenway
The Greene County Highway Department's new Farm Road 141 underpass is completed, as part of their project to rebuild the two road bridges there. This important piece is a key connection toward continuing the trail east to Lost Hill Farm Park and existing trail that heads east to Truman Elementary School. Speaking of extending the trail to the east... The Springfield-Greene County Park Board was recently awarded a grant from the Federal Highway Administration to extend the trail  a half-mile further from FR141 through the former Fulbright Landfill and closer to Lost Hill Farm Park, and some day all the way to The Watershed Center at Valley Water Mill! This is terrific news, as we work to reach the park. City Utilties has also played an important role in this project by allowing easement access across their property to make this section possible.
---