Wilson's Creek Greenway Designated a National Recreation Trail!
Category News, Spotlight On | Posted on June 4, 2018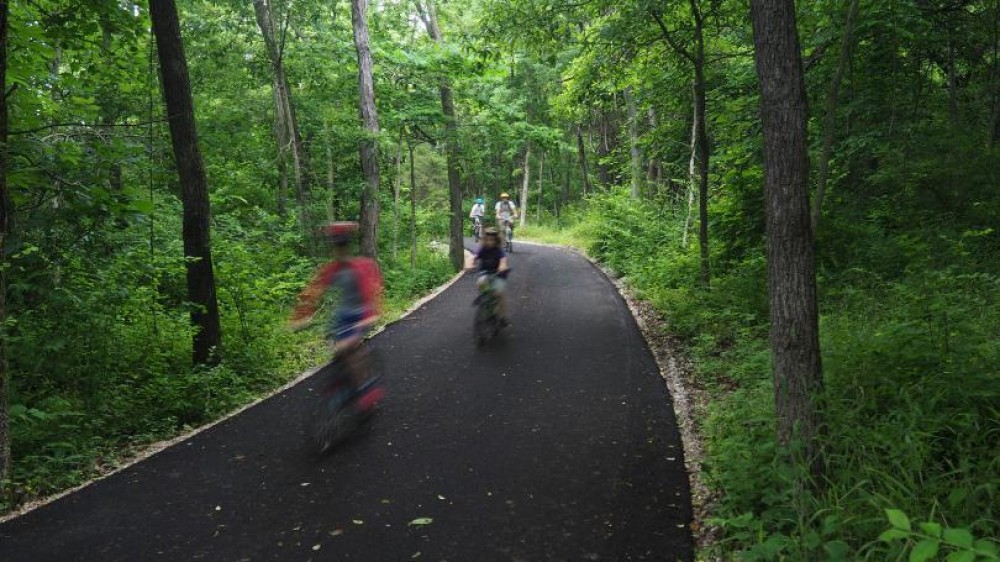 GREAT NEWS ANNOUNCED: June 2, 2018! 

The National Park Service and American Trails announced they have designated Wilson's Creek Greenway as one of 18 new National Recreation Trails! This makes the fourth National Recreation Trail in Springfield. The national honor helps to promote the work that communities are doing to bring more trails to residents and visitors! See the Springfield News-Leader story here.
The goal of the National Recreation Trail program is to promote the use and care of existing trails and stimulate the development of new trails to create a national network of trails and realize the vision of "Trails for All Americans." There are now 1,300 NRT's, including the Ozarks' South Creek Greenway, Galloway Creek Greenway, and Frisco Highline Trail. We're in good company.
Wilson's Creek Greenway connects to South Creek Greenway in southwest Springfield, via Tal's Trailhead! This trail is lovely and travels through the popular Rutledge-Wilson Farm Park. As this trail and others begin to connect, a greenbelt is forming to surround our community, providing more public trail access and more opportunities for active transportation routes. Trail users will also be able to connect eventually to downtown from this trail too, as it is planned to connect to Jordan Creek Greenway.
POINTS OF INTEREST: Rutledge-Wilson Farm Park; Connection to South Creek Greenway and all its destinations including Nathanael Greene/Close Park/Drummond Lake, the Springfield-Greene County Botanical Center, Dr. Bill Roston Native Butterfly House, and much more; Ewing Park Sports Complex; Connection from Ewing Park to Jordan Creek Greenway's Cruse Dog Park.
See all 18 trails selected in 2018 as National Recreation Trails, at www.americantrails.org/nationalrecreationtrails/18nrts.html
---