Trail Update - Summer 2016
Category Projects | Posted on July 18, 2016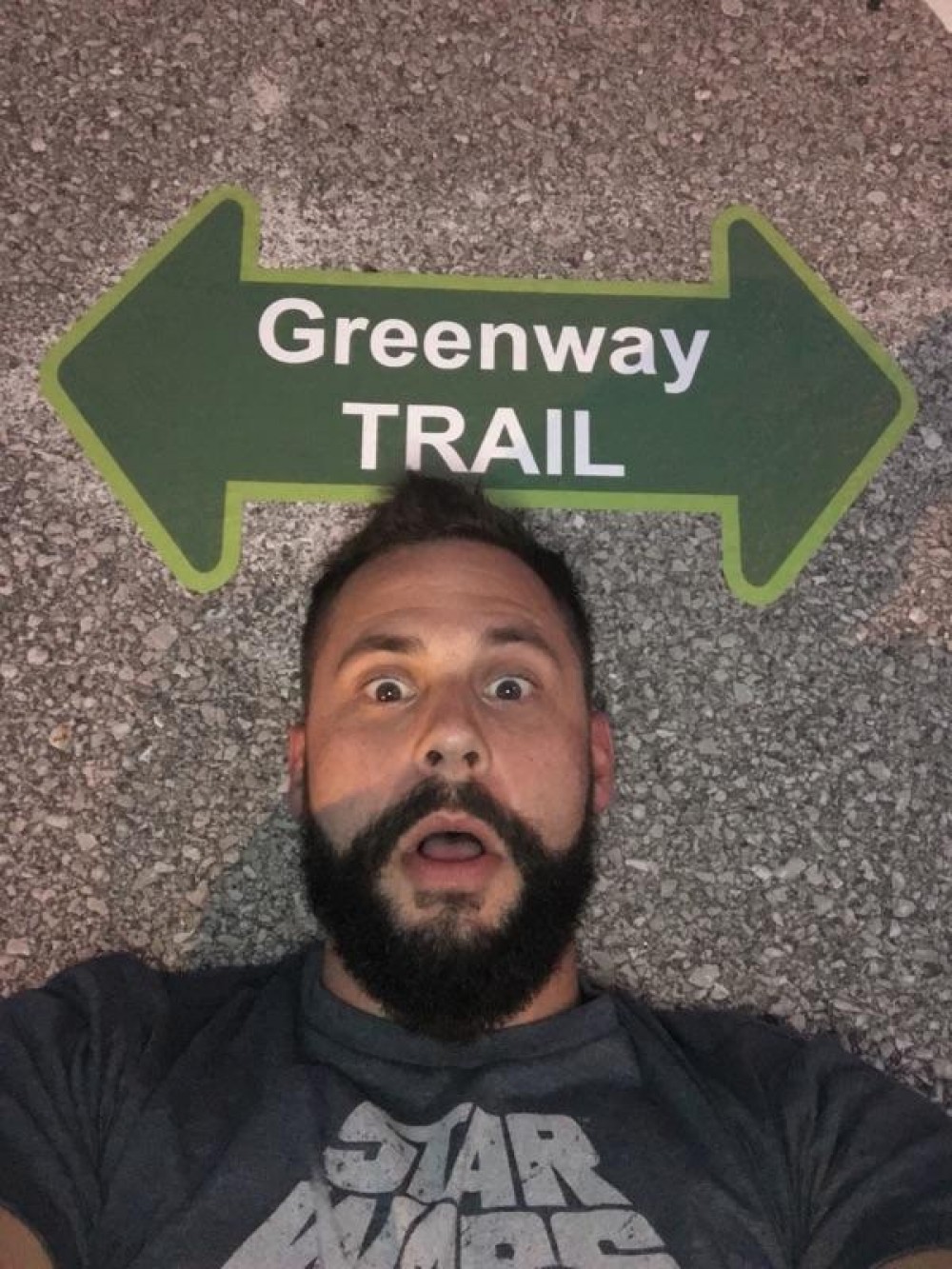 In addition to the Trail Update information below, we're focusing efforts on our "Trails for Generations" fundraising campaign, to raise $850,000 for three very important greenway trail projects in the Springfield area that the community can help us build! These include: adding a restroom at the Willard Trailhead of the Frisco Highline Trail; connecting two great sections of Fulbright Spring Greenway (formerly South Dry Sac); and... (drumroll)... extending James River Greenway across the Missouri Veteran's Cemetery along Lake Springfield, with a special section called The Trail of Honor. This will be the first greenway in the country to cross through a National Veteran's Cemetery - and we will have this right here in the Ozarks!
Trail Update: Summer 2016 - More Connections
South Dry Sac Greenway renamed Fulbright Spring Greenway. This new name highlights the historic spring that feeds South Dry Sac Creek, and removes confusion with the name of South Creek Greenway. We can't wait until the two segments connect, once we conclude Trails for Generations to raise the funding.
Galloway Creek Greenway closed at 60/65 until November 2017. On May 31, 2016, MoDOT closed the portion of trail that connects under highways 60/65 interchange, while they add highway lanes south to Ozark. They say they will reopen the trail in November 2017, once the highway construction is completed. Yeah, we're bummed too!
Wilson's Creek Greenway now connects to South Creek Greenway. On National Trails Day, June 4, Ozark Greenways held a ribbon-connecting at the new trailhead at the junction of these two popular trails, called Tal's Trailhead! The trailhead was made possible by a $100,000 gift in memory of C. Tal Wooten, Jr., from the generous O'Reilly and Wooten Families to honor Tal's support of Springfield's trail network. Thank you! The trailhead features new mosaic artwork by local artist, Christine Schilling. 3351 S, Kauffman Rd., Springfield MO 65810
Ward Branch Greenway has one-of-a-kind archeaology museum on its route. Museum expansion is complete at the Missouri Institute of Natural Science museum, along the trail across from Rivercut Golf Course. The oldest known fossil cave in America is located nextdoor to the museum - 830,000 year old, Riverbluff Cave! The cave entrance is filled with stalactites, stalagmites and columns. It features Pleistocene fossils, notably of the short-faced bear, the largest bear species on Earth - at 1,400 pounds and 6 feet tall at the shoulders, wow.

The cave was unveiled accidentally on September 11, 2001, when the blasting for a new road was halted due to the attack on the Twin Towers. It is not open to the general public, but it is the world's second cave to be wired for virtual tours! Visit the museum Mon.-Sat. www.MoNatSci.org
---