Springfield has a growing trail network of 70+ miles of greenway trails, and 80+ miles of on-street bicycle routes.
Every day residents and visitors use our community's trail network and on-street bike route system for commuting and recreation. Whether you enjoy a bicycle ride, walking or running, or wheeling along in a wheelchair or on skates, our trails are a great way to enjoy our beautiful outdoors, play, or connect you to the places you want to go. The trails appeal to people of all ages, abilities, interests. The trails appeal to people of all ages, abilities, and interests. They are a key part of creating a robust transportation network and add to our quality of life.
There are 12 outdoor bike aide stations along our trails and bicycle routes. 
Download Springfield's overall printable trail and route map for an overview, and then see below for links to more detailed maps and information.
---
Greenway Trails
Learn about each of our community's trails. Maps, descriptions, and photos are provided for each trail.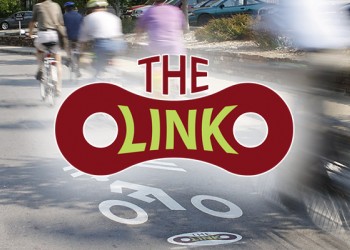 On-Street Bicycle Routes
Specific Springfield streets are designated as part of an official on-street bicycle route network being developed by Springfield Public Works' Traffic Division. This network includes a variety of signs, striping, and separated bike lanes including The Link.